Diwali also called as festival of light and here light not only limited to electric appliances but also bringing the light to the darkness which lies inside us. Let just bring out some awesome and creative hacks to decorate your home on this Diwali. Not always focuses on the market for everything, this Diwali does some creative work and decorate your home with handmade techniques.
Here are some awesome Hacks:
1) Plastic Bottle Diwali Flower
This Diwali do some eco-friendly work and just use the waste material. Here are some directions how to create this plastic flower Diya.
• Empty and wash the bottles beforehand.
• Cut them in half.
• Create several long strips of the top half.
• Twist a bit to let it hold a floral shape.
• Use glitters to make the petal.
• Place a tea-light candle in the center and you're done!

2) Paper Lantern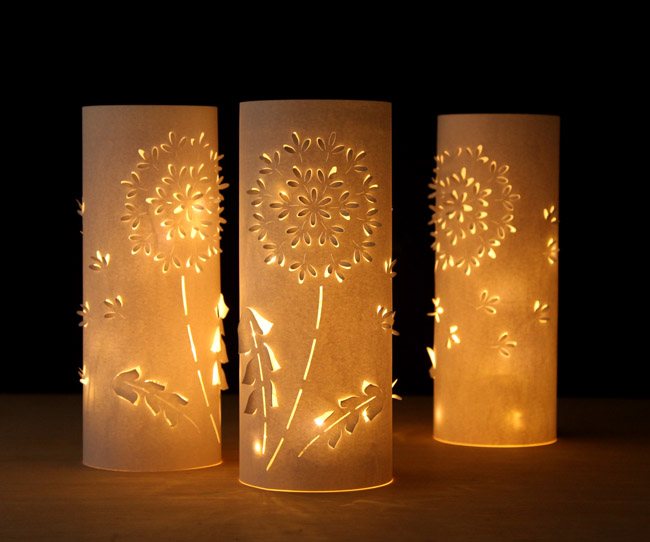 Try to avoid Chinese product and create your paper lantern by yourself. All you need is coloured paper, glue, scissor and thread. Paper lantern is easy to make but do take care of the cuts.
3) Paper Cup Fairy Lights
Try not to waste money this Diwali. You all must have paper cups in your home. Firstly collect them all then take a long string light. Make a hole in the center of each paper cup right at the bottom and insert across the bulb of the string light. Take things a bit further by colouring each cup in a different shade. You can use sparkles and glitters as well. After that carefully hang all the things and enjoy the view.
4) Use different candles
In the market we usually see candles of different shapes and sizes let just purchase the cheapest candles and use our mug, and other utensils to make a temporary cover for them and use different sizes can randomly to give a different look.
5) Rangoli
How can we forget the best example of creativity i.e Rangoli? Try different colours and different designs to show the true love and sincere for Diwali.
Hope you really gathered some important information regarding decoration. Enjoy the festive week and stay blessed.
Happy Dhanteras to All.
Like share and comment.