Your username or email address

Log in
Enter the email address for your account and we'll send you a verification to reset your password.

Some Weird & Fascinating Stories from India!

Three weird and powerful Indian stories from present and past. Must Read:

posted on 12/05/2017 17:55:06
India is considered as one of the most mysterious place in the whole world. There are lots of stories that really amaze us all. Today, we are bringing an amalgam of three stories from the Mughal period, British period and lastly from the present time respectively. Let's just unfold some mysteries.
The secret Treasure of Jaigarh Fort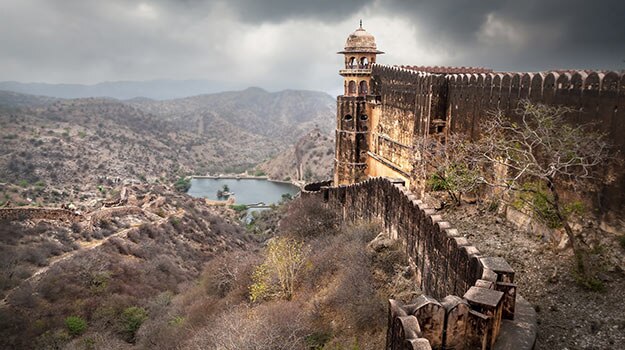 Jaigarh Fort carries the largest number of cannons and many other weapons. It is believed that while returning from a successful campaign in Afghanistan, the defense minister of King Akbar named Man Singh hides the whole treasure in Jaigarh Fort. Again in 1977, at the time of Emergency in India, Prime Minister 'Indira Gandhi' gave the order to Indian Army to find out the treasure. It was claimed that treasure was placed under the water tank but after rigorous search, in the end no result came out.
Richest Man of the World -1937 "Mir Osman Ali"
The last and proud Nizam of the 'Asaf Jah' dynasty of Hyderabad, Mir Osman Ali Khan is famous for his abnormal behavior in a very normal gathering. He had known to be the mad collector of jewelry as well. TIME magazine calls him the richest man in the world in 1937 and he is widely believed to have been the richest Indian ever. His net total income was around 230 billion and it was believed that he hid many portions of his wealth in some secret chamber.
The Man Who Never Eats & Drinks
A man who never eats and drink water since 1940. 200 kilometers from Ahmadabad there is a place Ambaji and this is the place where a superhuman live. This man, whose name is Prahlad Jani, Is a pure devotee of goddess Chunriwala Mataji. In 2003, a scientific research study was conducted on him by a medical research team of twenty-one specialists in which he was continuously monitored by video, but the investigations failed to explain anything.
Do not forget to share these amazing stories and do follow us on UC News and Facebook.
Stories Collected by – Adnan Alam

Add you Response
㑼
Some Weird & Fascinating Stories from India!