The entire nation is grieving with the loss of Sridevi. The legendary actress passed away at the age of 54 on Saturday evening after suffering a major heart attack in Dubai. It's still unbelievable that she is no more. We have still not able to come to the terms with the fact that we will not see her ever. She is now a memory and will live on in our hearts. The actress along with her husband, Boney Kapoor and younger daughter, Khushi Kapoor was in Dubai to be a part of her nephew, Mohit Marwah's wedding celebrations. After the wedding, she decided to extend her stay at the hotel, while Boney and Khushi came back to the country. Their elder daughter, Janhvi Kapoor was not a part of the wedding at all as she was busy shooting for her debut film, Dhadak. On Saturday evening, Boney went back to Dubai to surprise her. However, when Boney knocked on the door and the door was not opened for 15 minutes, they broke open and found Sridevi lying in the washroom. The doctors were called immediately as sources close to the family suggest that he was in fact very much by her side trying every way to save her when she collapsed, until the doctors declared she's dead.
Considering the tedious legal formalities in Dubai, Sridevi's mortal remains are still in Dubai. Boney along with his brother Sanjay Kapoor are currently doing the paper work after which Sridevi's body will be flown down to Mumbai via a private jet later in the day. Meanwhile, all the well wishers are heading to her house to pay their last repsects. Check out all the pictures and videos from the last rites proceedings of Sridevi, as and how it takes place today
6:05 pm – Kamal Haasan arrives at the airport. He is on his way to Anil Kapoor's house
5.30 pm – Sara Ali Khan arrives to pay her last respect. Sara is a close friend of Sridevi's elder daughter, Janhvi.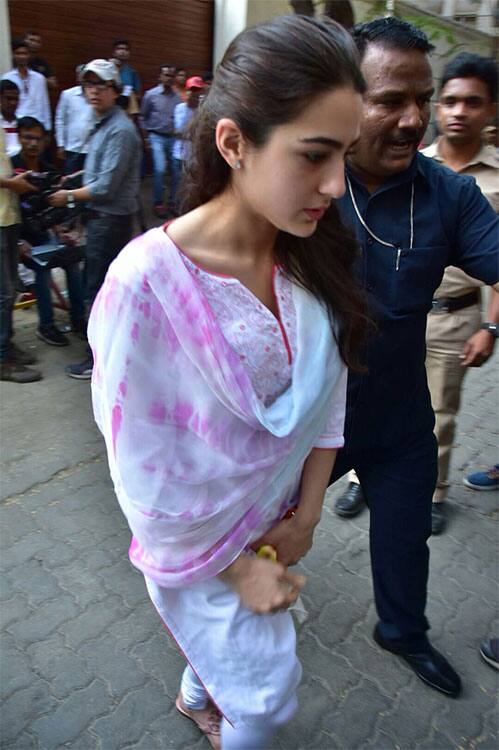 4:00 pm – Genelia D'souza outisde Anil Kapoor's house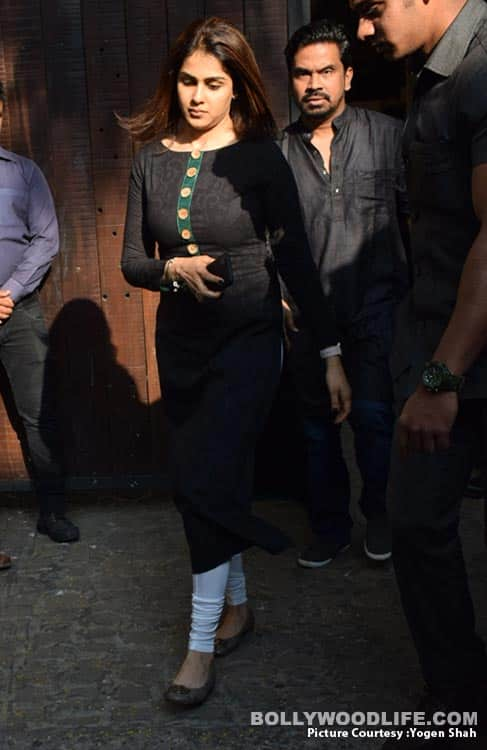 3:00 pm – Kamal Haasan's family spotted outside Anil Kapoor's residence. The man himself has not arrived yet, although he is expected to pay his last respects. "I am going to pay respect to the family. I am close to #Sridevi's family, I will not participate in the funeral," Kamal was quoted.
Mohit Marwah and Antara, whose wedding was Sridevi was attending in Dubai also reach Anil Kapoor's house to offer their condolences and be with the family.
Ranveer and Deepika arrive at Anil's residence together.
What are your thoughts on this though? Tell us in the comments below and stay tuned with us for more.